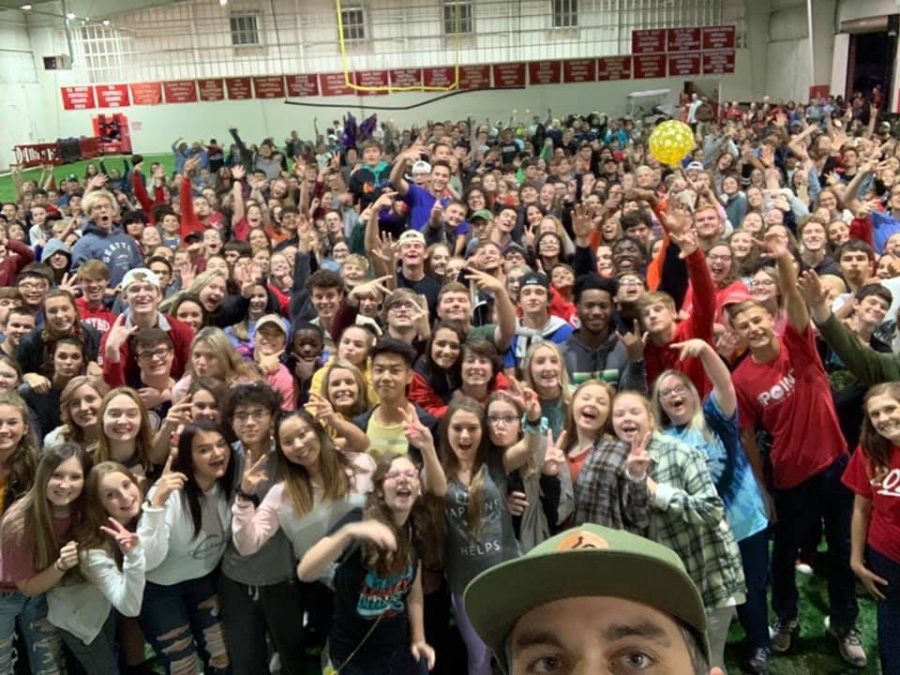 On October 17th, FCA and J.U.S.T club sponsored Fields of Faith. This was a Cabot wide event in which all Cabot churches and their youth groups were invited. Students weren't the only people at the event that night; some parents, teachers and youth pastors were present also. 
 "I had an amazing time, it was really inspirational. Just a really big movement," sophomore Jenna Crouch said.  
Students were treated to free nachos and DQ Dilly Bars. Students rode with their churches, or by themselves, to the Cabot Highschool Fieldhouse. Upon arrival, they were given the freedom to fellowship, play frisbee and cornhole with friends. Once the doors opened, students were led into the Fieldhouse where they gathered around the stage and sang worship music by Caleb Reynolds and his band from Dover First Baptist Church and listened to a sermon by Seth Tucker. 
"It was really eye-opening to see how God's plan has moved into other people's lives," Crouch said.  
Students learned about Zacharias in the bible and they learned that there is something about Jesus that makes people do crazy things in life. 
"It was kinda about being strong in your faith and not letting the temptations of the world come over you," senior Emily Stokes said. 
The worship team sang songs like reviving us and much more. 
"I enjoyed it, just being able to worship God in an environment at school is awesome," senior  Kairo Rudolph said. 
The fieldhouse was filled with students. They enjoyed the free food and came together to learn about and worship Jesus.
"My favorite part was all of our community, students from all over the community coming together to worship," Stokes said.