Stage 2 Games: Down but Not Dead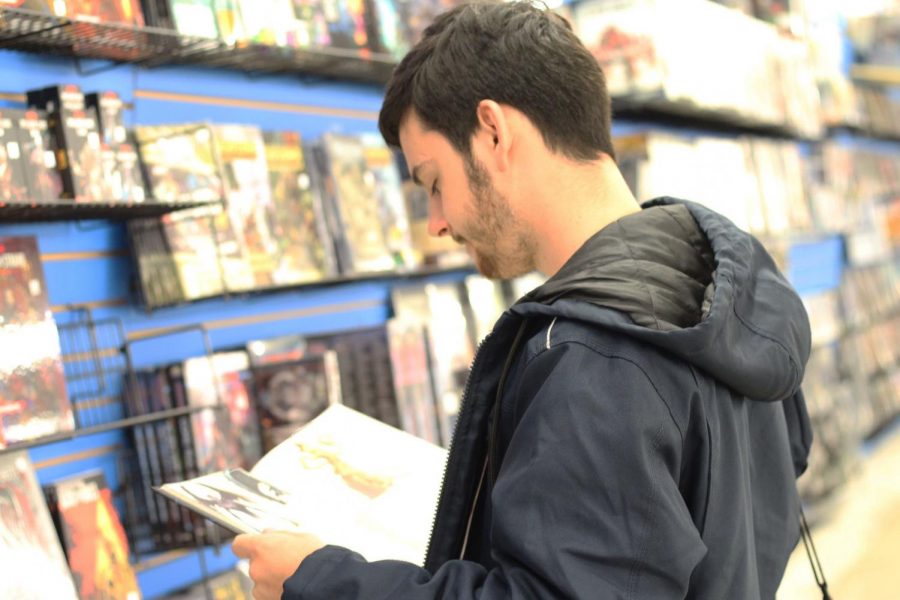 Jake Lambertus, Co-Editor
November 9, 2018
By the end of December, the local retro store Stage Two Games will be shutting down. This shut down will be devastating to many locals because of the memories, activities, and games and cards bought and sold at the little store.
Stage Two Games is closing down physically, but not digitally. They are going to continue to sell their inventory over the internet at their website.
"We just can't compete with card and game websites," employee Phil Breedlove said. "So we're not going to have a large sale because we want to keep selling our products on our website."
Although the products of this store are still available to the Cabot community, the environment is not. "I guess I'm going to have to do rotations with the club and take turns going to other people's houses," junior Jonathan Lockhart said. "I liked this place because it was easy and safe for everyone to meet up and play."
Now Jonathan and many other tabletop enthusiasts are out of a comfort zone, and are forced to find refuge elsewhere by the end of December.