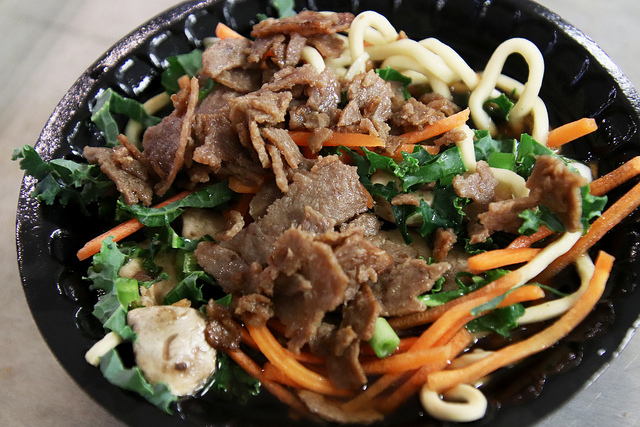 Cabot High School recently added a new item to the lunch menu. The lunch line now features a Ramen Noodle bar which allows students and teachers to customize their own ramen bowl every other Tuesday.                                     
There are options of four different kinds of protein such as sliced beef, and 3 types of chicken. They can also select different vegetables to add to the flavor of the meat and broth.
According to the Cabot Public Schools official website, CHS is the first public school in the state to offer this kind of cuisine to their students. The Ramen bowls which include a choice of fruit, vegetables, and a drink are priced at $2.60.
Many Cabot High students raved about the Ramen bar and were delightfully surprised with the results.  
Cabot High junior Alexander Miesenbach enjoyed the Ramen stating, "It was really good. The flavor was amazing, and I ate the broth, but however, the noodles were a little undercooked or a bit chewy." Junior Casey Waley agreed saying, "The spicy chicken was actually pretty good. But the noodles were too thick."
Many students enjoyed the new addition to the menu, but some weren't too open to change. Junior Cole Disney did not like the ramen served and explained, "I feel like the serving size could be a lot bigger than what it is, the broth was watery, and everything in general could use a lot more seasoning." Fellow junior Caleb Boyd agreed with Cole saying, "The noodles were a bit thick. They were like Lo Mein noodles. They were not that great and the broth tasted like bath water."
Whether you enjoyed the Ramen or not, the popularity of choice has been created in the CHS cafeteria.