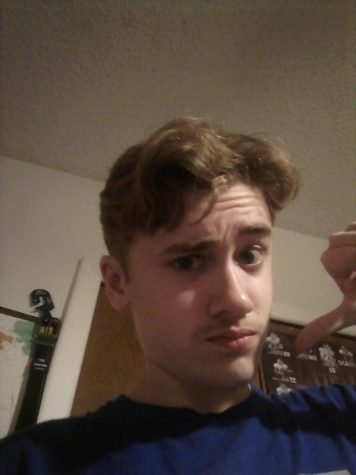 Tristan lives with his older brother, three dogs, along with his parents and enjoyed the majority of his younger life. He has lived in Cabot for all of his life and has attended Cabot Public Schools. 
He has multiple hobbies and interests including basketball, watching TV, and sporting events along with being part of the broadcasting program. Tristan has also maintained a 3.5 GPA throughout all his years of school and has received a few academic awards for various subjects along the way. 
Tristan's future plans include going to college to pursue a career involving sports broadcasting and sports journalism. 
Tristan Bates, Staff
Mar 13, 2020

Balling in the Playoffs

(Story)

Feb 05, 2020

Tale of Two Games

(Story)

Jan 31, 2020

Cabot makes a come back

(Story)

Jan 23, 2020

Basketball starting Strong

(Story)

Dec 13, 2019

Christmas Character day

(Story)

Nov 22, 2019

Panthers in the Playoffs

(Story)

Nov 11, 2019

Cabot Clash in the Cold

(Story)

Nov 07, 2019

Preparing for the Playoffs

(Story)

Oct 29, 2019

Battle with Bryant

(Story)

Oct 25, 2019

Panthers Bounce Back

(Story)

Oct 17, 2019

Centennial Bank Bowl

(Story)

Oct 04, 2019

Cabot Kicker Comeback

(Story)

Sep 11, 2019
Apr 10, 2019

Raving about Ramen

(Story)