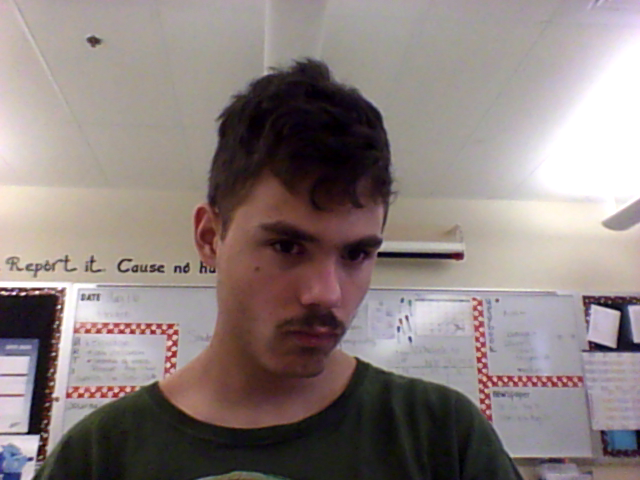 Cody was born with cerebral palsy, it affected his right side which happened to be his natural dominant side. He had a mild case compared to most, he wasn't wheelchair and still retained
the
use of both of his arms but his right arm was still extremely weak and he could hardly use it. 
Cody was naturally frail and couldn't do what most kids could. This bothered him when he was younger but as he grew he realized that he'd have it forever, there was nothing he could do to get rid of it so he'd have to simply do what he could do. 
He found that if you sat around and complained you got nowhere but if you accepted it and moved on you could start to appreciate life a lot more and find what can make you happy. He found that writing or storytelling made him happy, it's what he wanted to do, it wasn't his first choice but he felt content with it, he found where he belonged.
Cody Heifner, Staff
Mar 11, 2020

Super Tuesday Results

(Story)

Jan 28, 2020

What is Trumps Impeachment about

(Story)

Dec 17, 2019

Elf Yourself Christmas Spirit Week

(Story)

Dec 13, 2019

The Effects of Dropping Out: A Negative Spiral

(Story)

Nov 22, 2019
Nov 13, 2019

Driving Safe and Staying Warm

(Story)

Nov 06, 2019
Oct 31, 2019

Painted Pumpkins Halloween Bonus Points

(Story)

Oct 24, 2019

Cooper's Class

(Story/Media)

Oct 15, 2019
Oct 07, 2019

Foreign Exchange The Differences Across Countries

(Story)

Oct 04, 2019

History of Mankind

(Story)

Sep 24, 2019
Sep 11, 2019