Cabot Clash in the Cold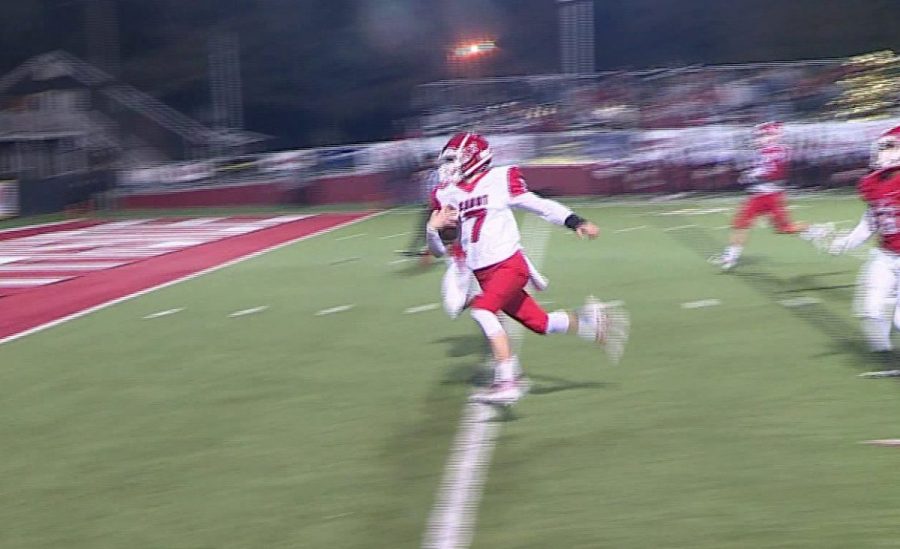 Last Friday, the Cabot Panthers were looking to bounce back after a hard loss to the Bryant Hornets when they took on the Northside Grizzlies. By defeating the Grizzlies, the Panthers would keep their playoff hopes alive. Northside began with the momentum intercepting a pass which led to a passing touchdown giving the Grizzlies a 7-0 lead. After a long drive with 6 minutes left in the 1st quarter, Junior Quarterback Tyler Gee would punch in a rushing touchdown tying the game at 7. The Northside offense would stall on their next possession leading to another rushing TD from Gee giving the Panthers a 14-7 lead. The Panther defense would continue to shut down the Grizzlies offense which would lead to Gee finding Junior Kyler Karmack in the end zone extending the Panthers lead to 14 going into halftime. 
The Panthers offense would continue to fire on all cylinders as they would open up the half with a Senior Rhett Thurman field goal. Thurman's field goal would be followed up by a Senior Graham Turner rushing touchdown making the score 31-7. Thurman would add another field goal to end the third quarter making the score 34-7. The Panther defense would dominate the 4th quarter and the offense would add another rushing touchdown thanks to Carmack making the score 40-7. This would be the final score of the game giving the Panthers win 40-7. The Panthers now advance to 6-3 and keep their playoff hopes alive. Cabot will take on North Little Rock this Friday in the last game of the regular season at 7 P.M.