Basketball starting Strong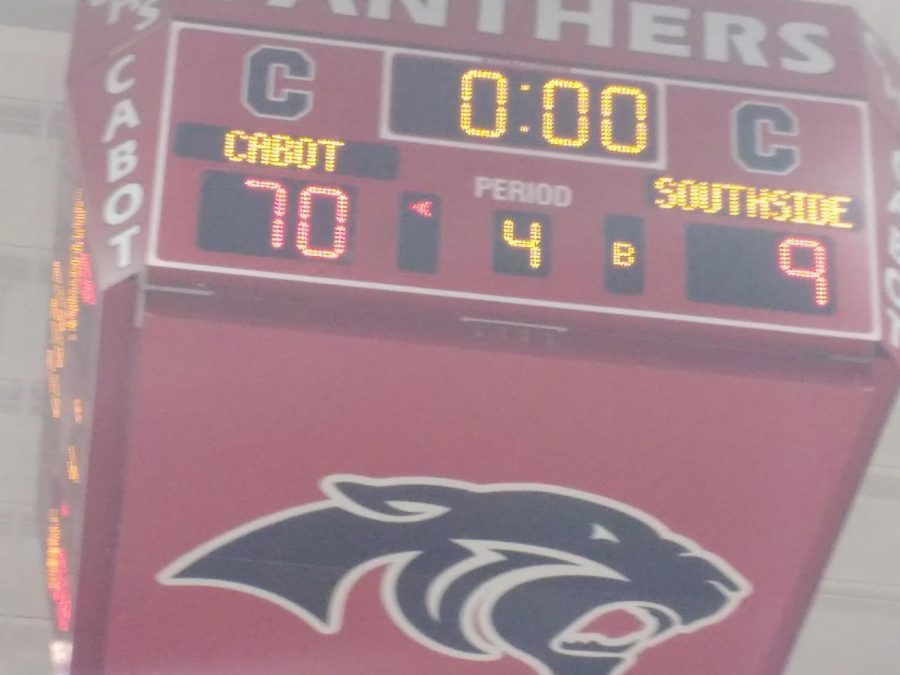 Tristan Bates, Staff Member
January 23, 2020
The Cabot Panthers basketball team started their season and are having a lot of success. The Panthers sped off quickly to an 11-3 record including a tournament win in the Cabot Holiday Classic on December 14th. The Lady Panthers have been dominant to start the new year as they have a 13-1 record. Tuesday, January 14th, the Panthers looked to continue their basketball dominance as the boys took on the 5-10 Southside Mavericks and the girls took on the winless Lady Mavericks. 
The Panthers continued their winning ways as Senior, Forward, Jacob Hudson scored 19 points leading the Panthers to a 72-54 victory over the Southside Mavericks. The Cabot Boys advanced to 12-3 on the season, while the Southside Mavericks are now 5-11.
The Cabot Lady Panthers cruised to victory as Senior, Forward, Hannah Ogilvie scored 21 points and shot 3-3 from the 3-point line. The Lady Panthers defense played an all-out press all game and the Lady Mavericks could not get any offense going. The Lady Panthers improved to 14-1 after a 70-9 victory over the Southside Lady Mavericks. 
Although the Panthers followed up with conference losses to Conway they will be looking to bounce back this Friday, January 24th against the Bryant Hornets.