The 12 Students of Christmas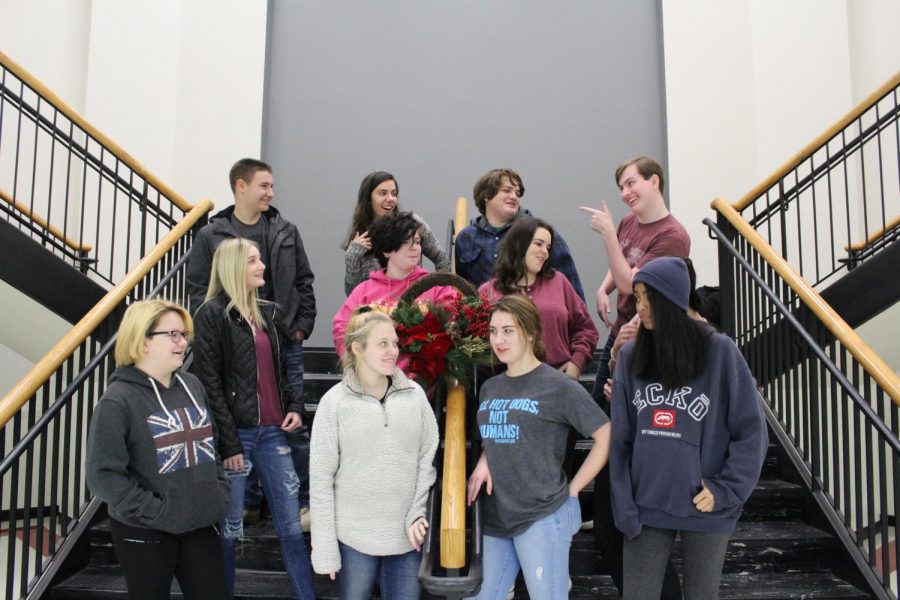 Jake Lambertus and Rachel Butler
December 14, 2018
Christmas is approaching and the community is already ecstatic for the holidays; especially students at Cabot High School. These twelve students shared some of their holiday traditions and nostalgic family experiences.
Some people during this cheery season have to travel to see all of their family. "Sometimes I go to Texas to see my dad, and sometimes I stay here with my mom and step-dad," junior Chandler Brinkman said. Other people have a more simple Christmas, just staying home and enjoying family time. "During Christmas I just stay home with my dad and my brother, and play video games with them," junior Bradley Sage said.
A lot of different churches host candle lit services with Christmas Choirs and sermons about the meaning of the holiday. "We usually go to a Christmas Eve service, and once we get back home, everyone gets to open one present the night before," junior Piper Dewey said. Many  have a large family dinner on Christmas, but some go further than that. "We have a big dinner every evening for the twelve days of Christmas," senior Xavier Johnson said.
Everyone is familiar with the atmosphere that Christmas brings. The fragrance of freshly baked goods flow through the winter air. "I love the goodies and the smell of Christmas in general," junior Amarra Winters said. These two sisters both share the same aspect of the holiday season. "My favorite part about the holidays is the smell of cinnamon and vanilla in the air," senior Annaliese Winters said.
Christmas trees are one of most key elements in this jolly season, and some people go above and beyond with theirs'. "We like to put froot loops and candy in our tree with our regular decorations," junior Madison Ekberg said. Other people like to keep things traditional, which is just as jolly. "We just have our regular ornaments, and some that we have that are special to us," junior Madison Tucker said.
A lot of people travel multiple miles to visit their friends and family over the break. "We try to go visit family in Tennessee, because Christmas is about spending time with people you love," senior Bailey Schoening said. A common attribute to the season is the astonishing lights that people intricately decorate their houses and their towns. "My favorite part about Christmas are the lights. They're super pretty," senior Tasha LeBouf said.
Even though Christmas is amazing in every aspect, everyone still has their favorite part. "My favorite part about Christmas is probably being with family and friends without school for a few weeks," junior Jade Kokason said. "My favorite part of Christmas is going and cutting down our Christmas tree and bringing it home," senior Carson Reeves said.