Cinderella's Closet/ Prom Expo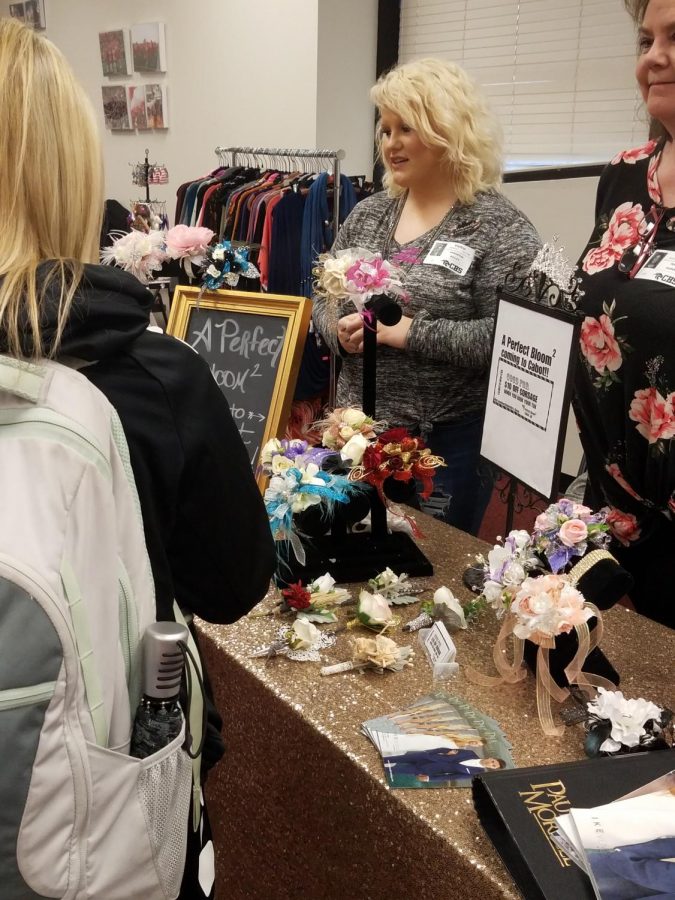 The Renaissance Club organized the Prom Expo and Cinderella's Closet to help create cost savings associated with prom.
The club offered cotton candy, door prizes, props, and colorful booths made a fun atmosphere for all students participating at the expo. "Students were able to get coupons, and the vendors all donated great door prizes," Christy Rogers says. "We wanted to do the expo to help promote Cinderella's Closet and have a fun way for our students to get excited about Prom."
Cinderella's Closet is a place to buy inexpensive dresses and ties, the price range is next to nothing up to 100 dollars. Cinderella's Closet is open Wednesdays and at the upcoming parent-teacher conferences. It is located in room 1133, with Rogers in the math wing of the main building.