Art Teacher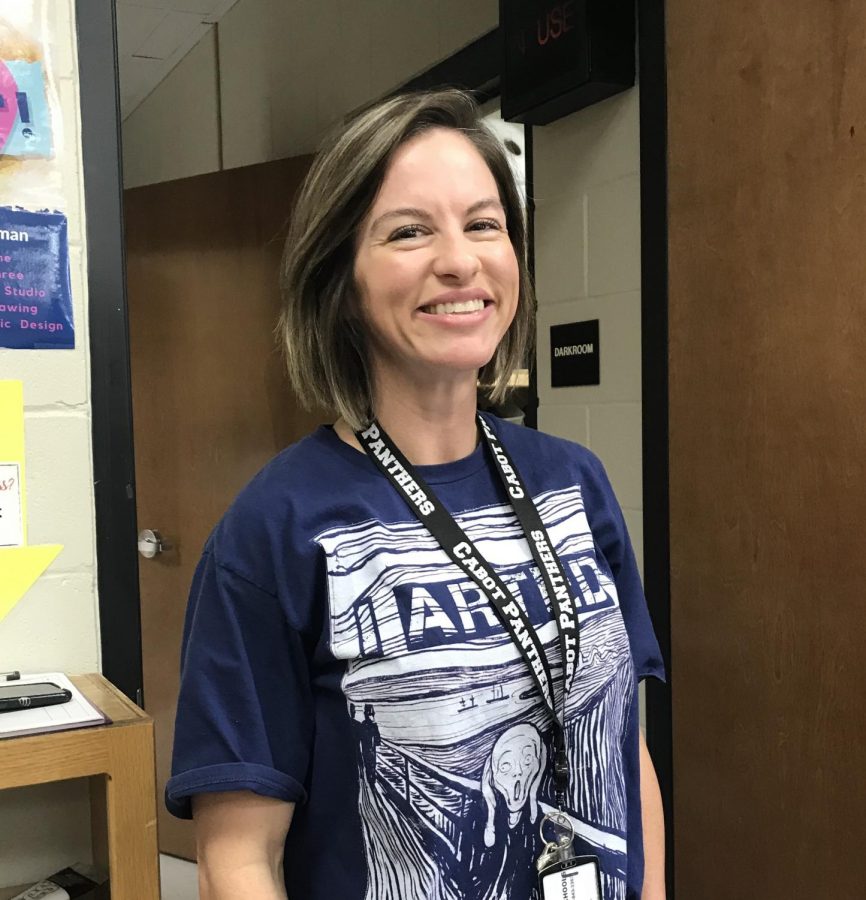 This year at CHS we are ecstatic to welcome a brand new Art teacher, Mrs. Guenard. This year will be Mrs. Gurnards' first year teaching Art. She has already been a positive addition to the school's staff. Guenard was instrumental in helping paint umbrellas for the Band competition and she also helps with Art club. 
Mrs. Guenard is a well-rounded person who has experience in many different fields. She recently worked as a firefighter in Little Rock and has been a Real Estate agent among many other things. Before that, she studied at the Savannah College of Art and Design and UCA. Guenard always wanted to end up being involved with Art but didn't choose to pursue a path in teaching it until now. 
Guenard says, "I am learning more every day and I have the best mentor, Mrs. Goodman is very helpful and I love working with her." 
She and her family moved to Cabot three weeks before the beginning of this school year. She already loves the environment of the Cabot school system. 
Mrs. Guenard says, "I have been living and breathing the Cabot School District ever since I got here."
CHS's other Art teacher, Mrs. Goodman says, "She has incredible energy and creativity, she is doing a great job." 
Guenard plans to work as an Art teacher for the rest of her career so it's safe to say that she will be here for a long time. 
Sophomore Laurel Simmons, who is currently taking her Art class says, "She is extremely passionate and energetic about her job and works very hard to make sure we all know what we are doing in class." 
Guenard wants to accomplish, as an art teacher, is to inspire kids to learn more about art and feel more confident in their own abilities.
 "Affecting these kids' lives in a positive way is really important to me," Guenard concludes.