Panther Homecoming '21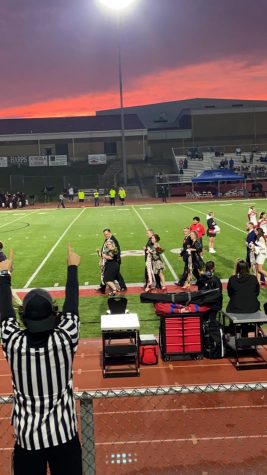 The game started at 7:00 pm with Conway scoring three touchdowns and Cabot scoring none. The second quarter Conway was still ahead 21-0, and no one scored, although Houston Wiley received an interception. During half-time, Panther Cheer and Dance teams had an amazing performance, as well as, a wonderful performance by the Band. 
In the third quarter, the Panthers received their first touchdown by Kyler Carmack, as well as another touchdown by Trey Birdsong. That put the score at 14-21. Then Conway came back with a touchdown with a field goal worth 3-points. Cabot followed close behind with two touchdowns, one being scored by Conor Oregon. This put the score at 28-31 for the end of the third quarter.
 In the fourth quarter, Cabot came back with a touchdown, pushing Cabot ahead by four points. Then Conway came back with another touchdown but Cabot responded with yet another one. Conway did not slow down and gained another touchdown tying the score 42-42. 
Conway then gained nine points with a field goal and a touchdown. The touchdown was recalled leaving Conway only ahead by three points. Conway obtained another touchdown, bringing the score back up to 42-52. Cabot fought back to get a touchdown, ending the score at 49-52, thus the  first Cabot Panther loss of the year.
 This week our Panthers were supposed to play Little Rock Central, but Central sadly cancelled earlier this week. The next Panther  game will be against Bryant. Bryant will have the home field advantage.