Senior Will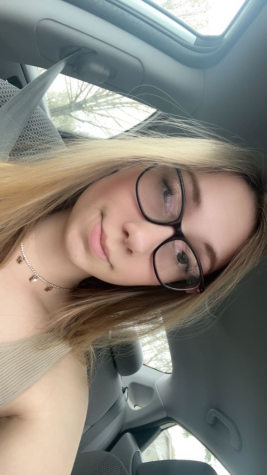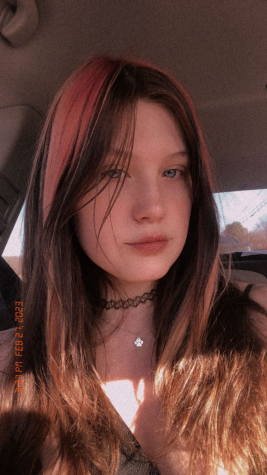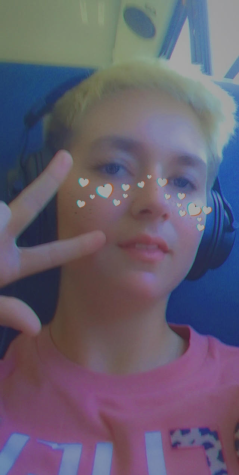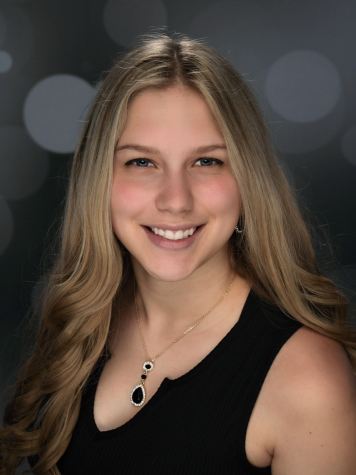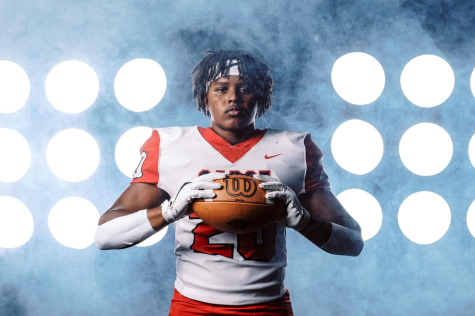 Seniors will be leaving soon, going off to college, trade schools, or the workforce. In their time at Cabot High School, the seniors here have gotten to know many people and gain a lot of friends. Some of these friends may just so happen to be juniors and sophomores, who will probably miss their dearly beloved seniors who will be leaving soon. So, with friends departing for whatever future, the question still remains: What exactly will the seniors leave behind for the future of CHS?
Akayla Barnard: I will tell a junior for their senior year that high school does not define you, it is just high school and most of the people you know you won't even talk to in the future. I would also tell them that their senior year will fly by fast and to soak it all in before it is too late. Also, remember to have fun!
Jenna Panter: Don't worry about having a set plan outside of whether you'll go to college, a trade school, military, or starting your own thing. We're 17-18, there's time to decide and change your mind. Don't let adults stress and pressure you into having a plan you don't want. It's your life. It's your plan.
Nicholas Purdy: I've already given some stuff to some juniors and sophomores. It was mostly in football, but I gave away some Jordan shoes to a sophomore and I gave all of my pairs of cleats to some juniors.
Kylie Bottoms: The understanding that no day is promised, and to be very wise in your decisions inside and out of school, and that as long as you push and stay determined that success will find you.
Chesney Henrichs: I would wish for the juniors to have a fun senior year and to take in every second they can cause you never will have these moments back again.
Leila Thorndike: The strength of will and mind to focus on their schoolwork, but to find a good balance so they're not overwhelmed with work.
Grayson Lee: Enjoy every moment while you can. It goes by so fast, so don't dwell on things that will bring you down. Have fun.
Jennifer DeLaMater: I would will them to stay focused on their goal for themselves while enjoying the year and the people around them.
Marah Starks: Give them advice on how to apply to college, what they need, and what to expect their freshman year of college.
Savannah Blair: It's okay to relax a little this year. Just remember to have fun with your friends and finish the year strong.
Makenzie Mohrman: I would tell them to do their work. It is really important to keep up with it. Just do the work.
Kaitlyn Ervin: I would say I would give them a warning because their year is tough depending on their classes.
Gracie White: Even when you start to experience senioritis, because everyone does, don't drop the ball.
Anna West: Get your act scores up and gpa up and take college classes if you plan to go to college.
Cadence Williams: Have fun and get things done early so you don't stress about them closer to the due date.
Krissalyn Scott: You're the only one who can determine your future, choose your decisions wisely.
Chloe Canon: I would will them all of my leftover gum to help them stay focused in class.
Jackson Tucker: Don't be scared to try new things and go out of your comfort zone.
Amber Marston: To finish strong! Don't slack off and keep moving forward.
Mikenna Mace: Their own calculator that way they don't fail math.
Madison Kennedy: Don't take classes that you know are too hard.
Eli Boyer: Is being a good role model being respectful.
Nicole Wolff: All the stuff I know that they would need.
Alyssa De La Paz: Success and determination and my planner.
Diana Haley: They get into the college they want.
Kaitlyn Branscum: Just go to school and enjoy yourself.
Lexie Lockwood: I would will to a junior for their senior year as a planner. A well organized big planner. Senior year gets very stressful, disorganized, and fast. Especially with college classes that are offered and available, knowing when things are due and when exams are and keeping note of them is very wise and useful for senior year.
Lana Gates: I am going to pass down the responsibility and title to one of my fondest juniors. They have been with my for a long time and I've enjoyed watching them grow. To watch them take over and succeed in life is truly amazing.
Zach Woodyard: Tell them about Alex Davidson.
Jackson White: Save your stress for senior year.
Seth Anderson-Dodson: Kick back and relax.
Zachary Franks: That they graduate.
Ivan Espinoza: It's gonna be fun.
Jarrett Coleman: Do your work.
Carter Lester: Don't slack off.
Patrick Roberts: Robotics Resources.
Lindy McLeod: Push through even though it's hard.
Joshua Ladd: An alarm clock.
Piper Selah: Memories and good times.
Christopher Saunders: No clue.
Hailee Weever: I would will my journal to a junior for their senior year because it shows that even though my senior year stressed me out, I got through it with some strength that I have inside me. Maybe that will show them that they have strength inside them.
Makenya Wesley: I will wish them to know what they want to do after high school and don't start late to figure it out. The last you decide the most it's going to cost you in the end.
Jacob Dedman: Do your work.
Evion Jimerson: Daily Planner.
Owen Horn: My parking spot.
Thomas Benight: I would tell juniors to try their hardest and don't get caught up in the fact that you're graduating soon. Once that happens you don't care about work.
Cooper Dunham: Think about things now, before it's too late.
Brayden Gibson: An JROTC rifle to spin.
Estelle Han: Get ready to ask many recommendation letters, your GPA sucks, apply to many universities to prove superiority complex.
Gracie Lee: Advice.
Taylor Sims: Yearbook.
Jadyn Jones: Don't rush your senior year.
Samantha "Seven" Danner: I would want them to be able to graduate with no trouble. Even better if they have a plan for their future so they don't have to decide it spontaneously.
KatieLynn Bland: I will Panther Tale to Cayla Garcia, I cannot wait to see what she does with our newspaper. She'll do amazing!
Ben Starnes: Enjoy the good times. Take a break from that part-time job and go hang out with your friends.
Brayli Gordon: To come prepared for everything.