Prom Anticipation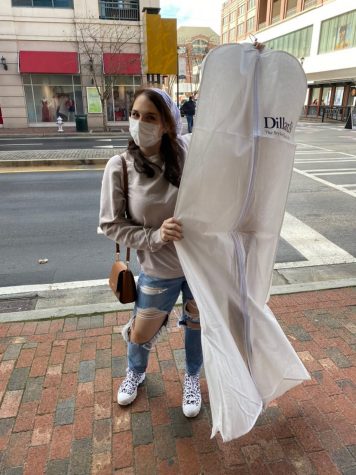 Prom is right around the corner and at CHS everyone is in full gear getting ready. CHS Prom is on Saturday, April 24th. 
The school will be holding it in the cafeteria and there will be two different time slots, from 7-9 pm and from 10 pm-12 am. The Prom Queen and King will be announced at the later time slot. 
Each time slot will have a maximum of 500 tickets each. Ticket sales will start April 19th and go through to the 23rd. Seniors will have three days to purchase their tickets before Juniors have a chance to on April 14-16. The tickets are $25 each, but you can get a $5 off discount for a food drive donation. 
If you are bringing someone who isn't in the CHS school district, you will need to sign and turn in a guest permission slip by April 9th. There will also be an After Prom for students who would like to go which will be free for all students and you do not have to attend Prom to be able to enter. 
The After Prom will be held in the CHS Field House  from 10 pm-2 am. Activities will be mini golf, virtual reality roller coaster, inflatable dual lane axe throw, vintage arcade games, inflated maze with flash-tech, carnival games, live music and much more. There will also be food and chaperones throughout the night. 
If you are still searching for the perfect dress whale on a budget, consider Cinderella's Closet Shop. The shop is open 8-1 pm on Fridays in room 1409. 
Many students are excited about the event and make plans for preparation well in advance of the night.
"To get ready for prom I am going to get my nails done the day before, possibly go tanning every now and then before-hand and the day of I am going to get coffee with the girls before getting ready for prom," senior Autumn Isom said.